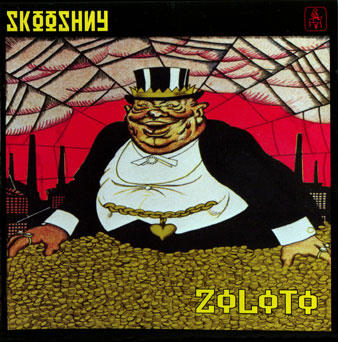 Skooshny "best of" collection, plus 4 songs recorded for this album.
LISTEN TO OR BUY THIS ALBUM
DL-12016 Zoloto (CD LP)
Released 2004
01. Even My Eyes
02. Flawed
03. Beautiful Bruise
04. Sad Summer Spring
05. Holy Land
06. Private Jokes
07. No Life Story
08. Science Changes Everyone
09. Masking The Moon
10. The Water Song
11. I See You Now
12. Ceiling To The Lies
13. Angel With A Devil's Heart
14. Lullabye
15. Dessert For Two
16. It Hides More Than It Tells
17. I Never Change My Mind
18. You Paint My World
19. Crossing Double Lines
20. Clickin' My Fingers
"a brilliant cacophony of genre-defiant pop"
"one cohesive musical concept…in a rainbow of psychedelic colors"
– PopMatters
"a rich, multilayered work"
"vivid, surreal texture"
"stirring stuff"
– Splendid
"Zoloto is a startling sonic array."
"a sparkling brew"
– Goldmine
"Improbably complicated arrangements, masterly execution, and the most interesting of lyrics (They are philologists!) only reinforce the positive impressions of listening–more than 70 minutes of excellent, high-quality, intelligently-saturated music!"
– Real Art (Russia)
"wonderfully consistent in sound"
"seamlessly blending sounds from across the years"
– Americana UK
"timeless and well crafted"
"Zoloto gives us the opportunity to experience the greatness of this L.A. trio."
– Erasing Clouds
"Curious and refreshing."
– Musiczine (France)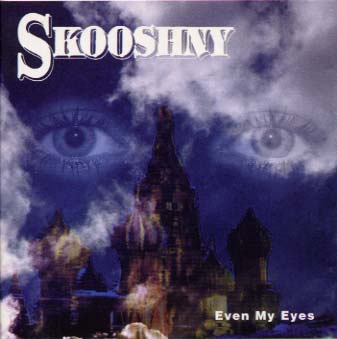 LISTEN TO OR BUY THIS ALBUM
MZR-3 Even My Eyes (CD LP)
Released 1996
01. Even My Eyes
02. Holy Land mp3
03. I Never Change My Mind
04. You Can't Love Me
05. Private Jokes
06. No Life Story
07. Words Of War
08. Love's Not Impossible
09. We Share Breath
10. Science Changes Everything
11. Tonight
12. Time Goes Fast
13. Holy Land (Reprise)
14. Clickin' My Fingers
Additional Musicians:
Steve Bankuti
Tim Carter
Craig Fall
Lisa Haley
Tom Hofer
Andy Kamman
Michael Meros
Jeff Peters
Nancy Richards
Mark Werlin
"…that rarest of breeds, an album that sounds totally self-contained and complete …pain, heartache and loss never sounded so gorgeous!"
– MOJO
"…an irresistible era-defying classic."
– (London) Sunday Times
"Album of the week!"
– Swedish Broadcasting Corp.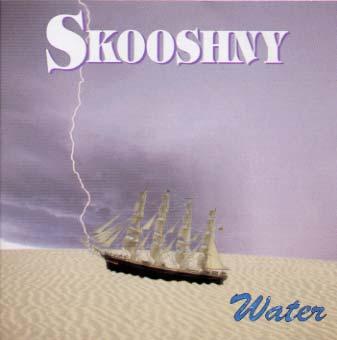 LISTEN TO OR BUY THIS ALBUM
MZR-4 Water (CD LP)
Released 2000
01. Flawed
02. Sad Summer Spring
03. No For Yes
04. Lullabye
05. It's Your Advantage
06. For Me Again
07. Desert Rain
08. Lost In Transit
09. Kate's Green Phone
10. The Water Song

Additional Musicians:
Andy Colquhoun
Tom Hofer
Martin Johnson
"Mark Breyer has a soft and individual voice that along with his melodic and baroque song writing skills are the trademarks that make Skooshny so special."
– Bucketfull Of Brains
"We may not hear from Skooshny as often as we like, but when we do it merits a serious listening."
– Amplifier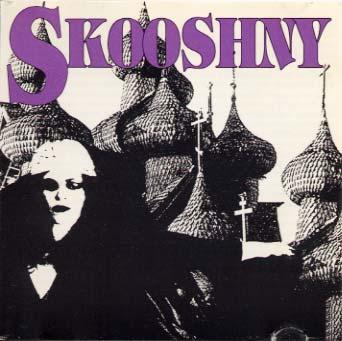 LISTEN TO OR BUY THIS ALBUM
MZR-1 – Skooshny (CD LP) Released 1991

01. It Hides More Than It Tells
02. Trish De La Roe
03. Odd Piece In The Puzzle
04. Fool's Gold
05. The Ceiling To The Lies
06. Cakewalk
07. Fever Dreams
08. The Mood In Me
09. The Only Food In Town
10. Crossing Double Lines
11. You Bring Me Magic
12. Malibu
13. Dessert For Two
14. Masking The Moon
15. You Cracked My Code
16. Riga
17. Podmoskovnye Vechera

Additional Musicians:
Page Croft
Morris Golodner
Michael Penn
Jeff Peters
Michael Thompson
Gary Williams
"One of the most intriguing and enjoyable albums I've heard in a long while."
– Record Collector
"…ranges from aggressive rock to perky pop to free-form folk …and beyond."
– New Musical Express
"Cult discovery of the year!"
– Rockerilla (Italy)
"Proof.. that a huge recording budget and multi-tracked digitalized technology are not essential to producing music of depth and quality."
– Ptolemaic Terrascope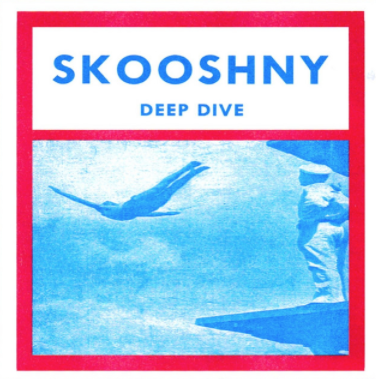 Released 2020
(previously unreleased vintage demos)
1. One Wrong Move (demo)
2. No For Yes
3. Masking The Moon (demo)
4. Desert For Two (demo)
5. Malibu (demo)


Additional Musicians:

John Bunkelman
Michael Thompson
"A beguiling three-piece from L.A., Skooshny's Deep Dive EP on Market Square is a curious, highly rewarding listen. Inscrutable, idiosyncratic, clangingly melodic, yet charmingly diverse and challenging." "Like echoes from the shores of long-distant memory, their hazy vagueness also offers expression of the abstraction of the human condition – that disconnect we all feel from time to time. In our world's unfamiliar and testing times, lives will surely be all the richer with a shot of Skooshny in it."
– Shindig